GREarth GOES Details
GREarth displays several sectors of GOES imagery. Three types of imagery are available in each sector: 1km visible, 4km Infrared, and 4km Water Vapor. Each image is downloaded from the GREarth server as multiresolution tiles in order to reduce bandwidth usage. For example, a single CONUS VIS image can be as large as 18MB and can update every 5 minutes; a prohibitive use of internet connection data transfer capabilities. Multiresolution tiling allows GREarth to download only those parts of the image that you are viewing.
---
East Conus View
The East Conus view extends from approximately 14° to 60° latitude and -123° to --49° longitude. This view updates at varying times depending on the satellite operation mode. In Routine mode, the update interval is 15 minutes. In Rapid Scan mode, updates are fast as every 5 minutes.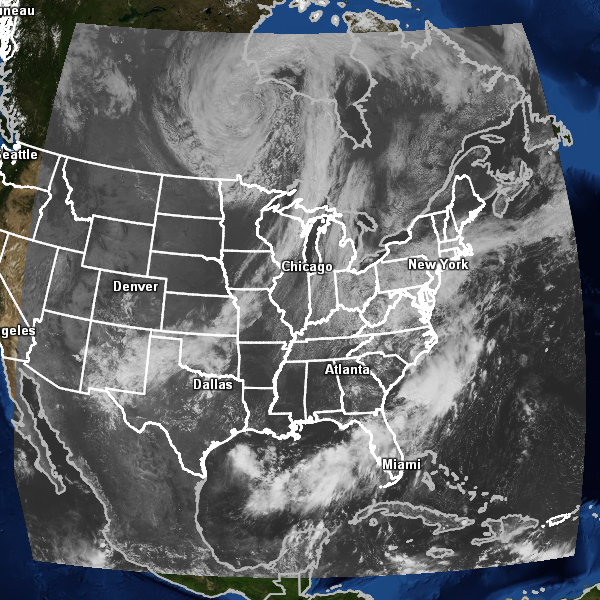 ---
Puerto Rico View
The Puerto Rico view extends from 9° to 26° latitude and -77° to -58° longitude. As with the East CONUS view, the update interval depends on the satellite scanning mode.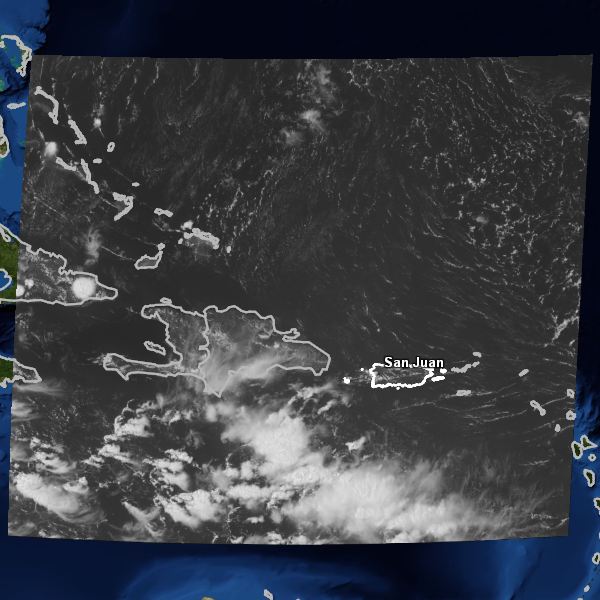 ---
East Tropical View
The East Tropical view extends from 0° to 36° latitude and -110° to -34° longitude. Unlike the other GOES-East views, the East Tropical view updates on a fixed, 30 minute interval at 15 and 45 minutes after the hour.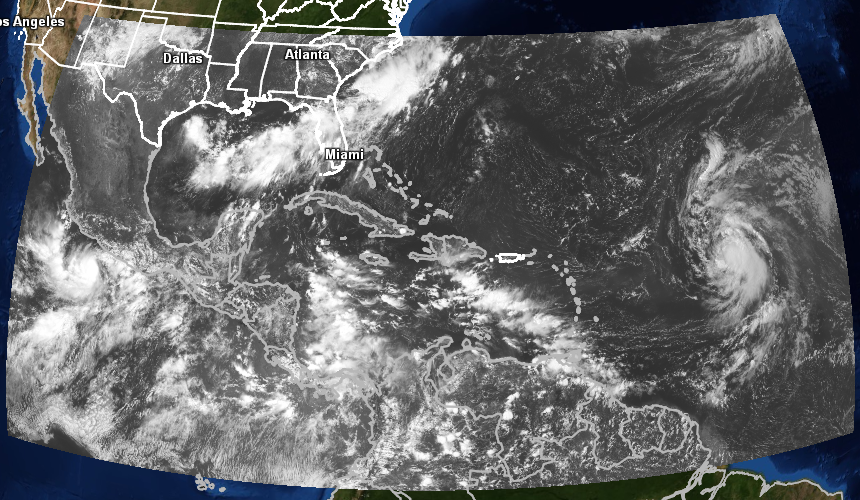 ---
West Conus View
The West Conus view extends from 12° to 60° latitude and -152° to -91° longitude. As with the East Conus view, the West Conus view updates at varying intervals determined by the satellite scanning mode.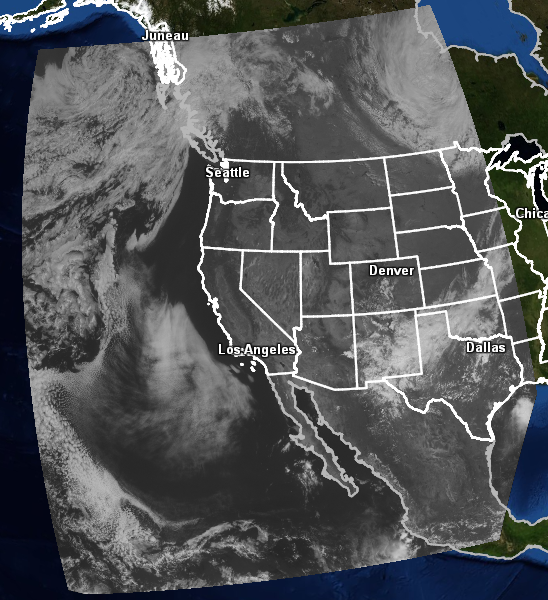 ---
Hawaii View
The Hawaii view extends from 9° to 28° latitude and -167° to -145° longitude.